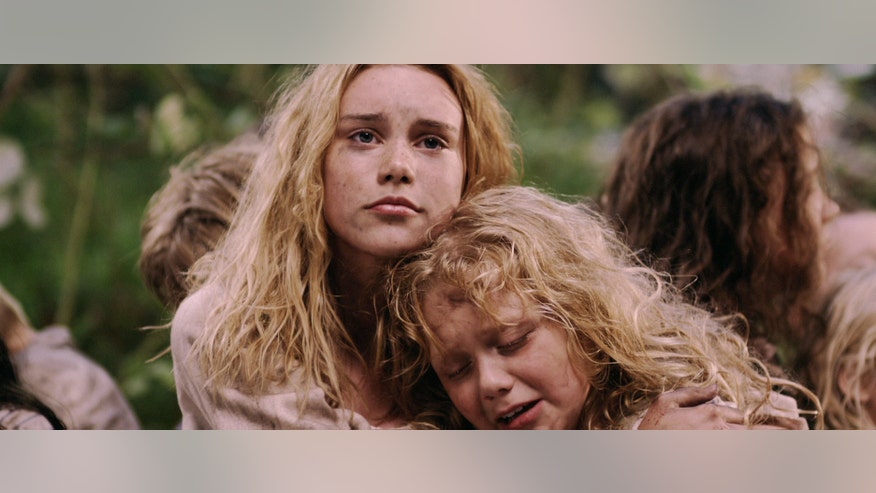 Barbara (Natalie Racoosin) comforts Regina (Cassie Brennan) in "Alone Yet Not Alone."ENTHUSE ENTERTAINMENT
Gerald Molen a producer who has worked with Steven Spielberg, has accused the Acadmey of Motion Pictures Arts and Sciences of "faith-based bigotry" because of their controversial decision to rescind an Oscar nomination to "Alone Yet Not Alone," an overtly faith-based film.
In a letter, which the Hollywood Reporter obtained a copy of, the 79 year-old producer argued that songwriter Brue Broughton did nothing improper when he emailed members of the Academy to alert them of his song submission.
"Every film, director, writer, cinematographer, actor, art director, costume designer and efx house finds a way to pitch or promote their work. Many will see this decision as faith-based bigotry pure and simple," Molen wrote to Academy President,  Boone Isaacs.
In the movie the song is sung by Jone Eareckson Tada, a 64-year-old woman who has been without the use of her arms and legs for 47 years and oversees a charity that donates wheelchairs to needy children. She also writes Christian books and appears on Christian radio.
"Critics will pounce and accuse us of being out of touch and needlessly offending middle America by stripping this song — a song sung by a quadriplegic hero to evangelical Christians who has captured the imagination of the American people — of its nomination," Molen writes. "In my humble opinion, it seems to me that this has turned a Cinderella story that America loves into a story of the wicked stepmother who wants to keep her daughter from the ball, with we the Academy cast as the villain."
Molen has produced such blockbusters as "Schindler's List," "Jurassic Park," and "Minority Report." He also produced "2016: Obama's America," a documentary that was critical of President Obama.
Click here to read more from The Hollywood Reporter.